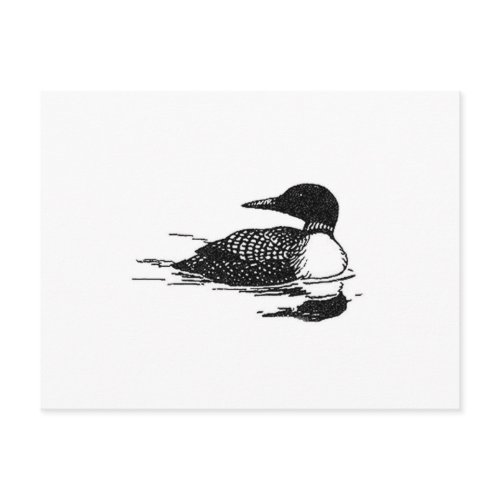 Postcards make excellent gifts for birdwatchers. Bird-themed postcards are available for an incredible range of bird species. In addition to bird photographs, artists offer illustration, line art, and other options.
This
Common Loon postcard
by
North America online store
features a simple line art logo and is available in either titled or untitled versions.
One of the most useful features of these products is customization. As with most products available in this online store, this loon postcard can be fully customized by adding text, resizing, or even adding additional graphics to the existing design.
Customized items make great gifts for birdwatchers or outdoor enthusiasts.